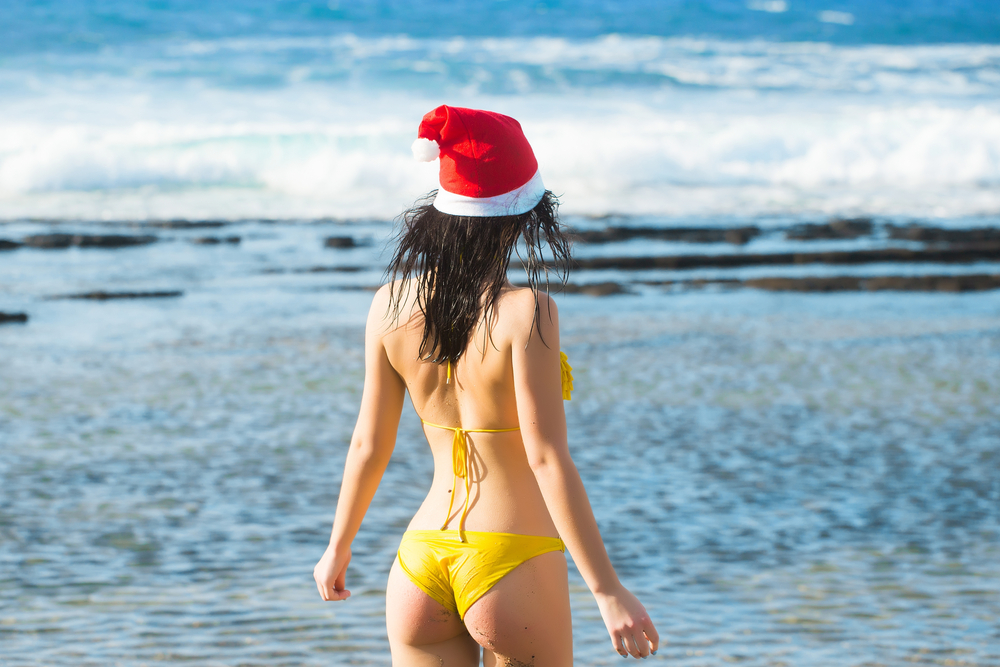 We at MyPlaymate are thrilled to be sitting down and talking to two veterans of Australia's escort world about what they did during the holidays. Just like other business women, we wondered if they took the holidays off or worked, did they go to "company" Christmas parties or no?
Meet Lucy, a 12 year veteran in the escort industry, who retired last year after checking everything off her bucket list and Sally, a 3 year veteran in the industry who retired last month after meeting that special someone.
MyPlaymate (MPM): Thank you both for sitting down with us and letting us peek into what you ladies did over the holidays.
Lucy (L): You're welcome. It's nice to have someone ask about holiday traditions.
Sally (S): I agree. It's not often we, or at least I, meet someone who wants to know the so called real-life side of what an escort does.
MPM: Let's jump right in then, did you work through the holidays or take the time off?
L: I preferred to work through the holidays. For me, it wasn't different than any other time of the year. It was also meaningful if that someone you spent time with may have needed it during that time of the year.
S: I always took the holidays off. I used them as time to recharge my batteries and do things for myself. During the holidays, I'm a bit selfish, but I understand Lucy when she says that spending time with someone who may have needed it is meaningful.
MPM: Do you have a memorable experience of sharing the holidays with someone?
L: I had a client's wife who passed away earlier in the year so it was his first Christmas alone. He didn't have family or anyone else around. He booked the 24TH and 25TH with me so he wouldn't be alone. He didn't want sex or anything. Just didn't want to be alone. It was one of my favourite experiences. Just listening to him talk about that love and bond he had with his wife. It was the Notebook in real life. I left him feeling hopeful and happy.
S: Ah that's sweet. I wanted to have that sort of client but I never had one while I was working. I don't normally work during the Christmas holidays so mine is a NYE memory. I usually try to spend it with family and friends as well, but was given an offer I couldn't refuse so to speak. This client was a regular and since I wasn't available over the holidays, he wanted to ring the New Year in with me. Being young (21), I was blinded by the glitz and glamour he could offer. Spending New Year Eve's on a yacht watching the fireworks from the harbour, drinking champagne and living the highlife for a moment was something I can check off my bucket list.
MPM: What about gifts from clients? Has anyone ever given you a gift?
L: All the time. Little tokens of thank you. Often lingerie, champagne, wine and stuff like that. Occasionally, I might get a gift from a client because they actually listened to the conversation we shared. Those are the ones I enjoyed the most. [We asked what gift: I am a comic book collector. An addiction so to speak I inherited from my father. The client was able to get Stan Lee's autograph for me. I might have squealed like a schoolgirl.]
S: Like Lucy, all the time. Nothing as memorable as an autograph though. I had a client buy me a diamond ring once but I had to refuse it. For me, it was too personable and too expensive. I just wasn't comfortable taking it.
L: I am the same as Sally there. I never accepted jewellery from clients.
MPM: Though you weren't in a company per se, what about holiday parties and such?
L: If I wasn't working, I'd join a few of the other escorts I knew in my area and we'd catch up and have an impromptu party or dinner to celebrate. Nothing like office parties or such.
S: Nothing for me. I am a pretty private person when I am not working. I try to keep my personal and professional life separate.
MPM: Now that you are both out of the industry, is there anything you miss and what are you doing this holiday?
L: As cliché as it sounds, I sometimes miss the connection of helping someone who may need it. To replace that need, I volunteer a lot. I'll be spending my holiday doing the same. Now that I'm older, I appreciate helping more. I've lived a good life by being an escort. I want to pay that forward.
S: I don't miss anything. It was a period of my life and I have moved on. I'll be spending the holidays travelling with my love.
MPM: Thank you both for your time. We appreciate you sharing your reflections with us. Any advice to the other escorts out there for the holiday season?
L: Do what you want. Work or relax. It's your call. Just have fun.
S: Mine isn't so much for the escorts as the potential clients. Just remember that it's the holidays for the girls too and that holiday cheer and kindness is appreciated.