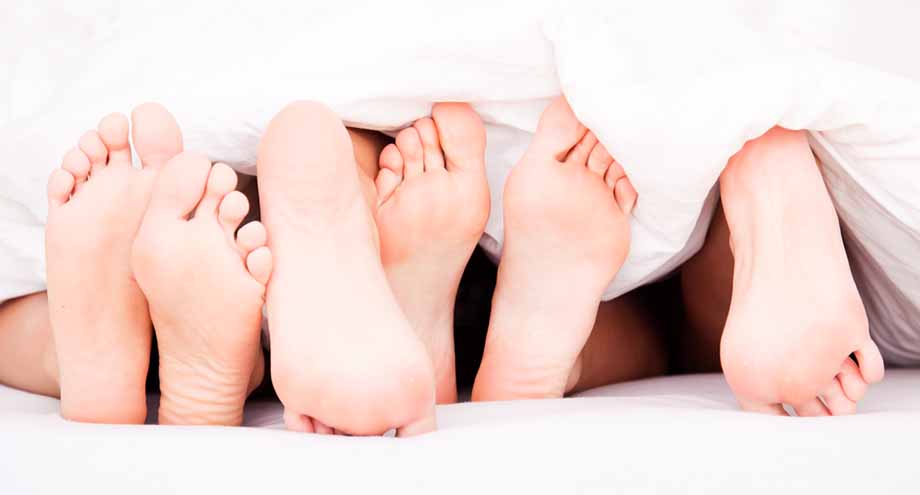 Threesomes with 2 Guys
There is a lot to be said for threesomes in general, but a lot of people don't really seem to look past the surface and into the sticky details. A lot of people are interested in having them for a host of reasons. When it comes to sex with two other people though, you need to realize that the dynamics can be a little different and accept that! And everyone's, of course, heard of the classic threesome of a guy and two girls.
But what about having sex with two guys?
Whether you are male or female, it is important to realize that the sex may play out a little differently. A lot of women tend to prefer sensuality, whilst many guys are down to fuck. And this is often the case when it comes to having sex with two men. You will definitely be in for a testosterone-fuelled ride! What's also important to remember is that it doesn't matter whether you're a man having sex with two gay men, or a woman with two straight or bisexual men. The style of sex will tend to be similar regardless of orientation.
Gay Threesomes
It is commonly known that a lot of gay men are very much open to the idea of having sex with someone who isn't their partner. When it comes to threesomes, these also tend to be quite common in the gay community. So, if you are in a gay relationship and are interested in having a threesome then finding someone else to play with you and your partner could be relatively easy.
There is, of course, the "traditional" way of doing things. The two of you simply go out to a gay bar and pick up the person of your dreams. They could be there for the night or for several: it depends entirely on what you're into and what kind of arrangement you make. These days, however, there are plenty of online dating apps that can help you find someone for sex. In fact, there is even an app for threesomes!
Communication
Men are not known to be great communicators. For women, in particular, who are interested in having sex with two guys, one of the most important things is to make sure that you communicate your needs and desires. A lot of women may feel that this is unnecessary, or that a guy should just instinctively "know" what to do when they are in the heat of the moment. This is nonsense. People are not mind-readers. You need to speak about the kind of things you like and indicate what you are and are not comfortable with!
As a general rule of threesomes, it is important to realize that jealousy can play a role. If there are any "rules" that you feel need to be observed, then talk about them as well! In fact, regardless of the gender, the talk will help to create a better experience.