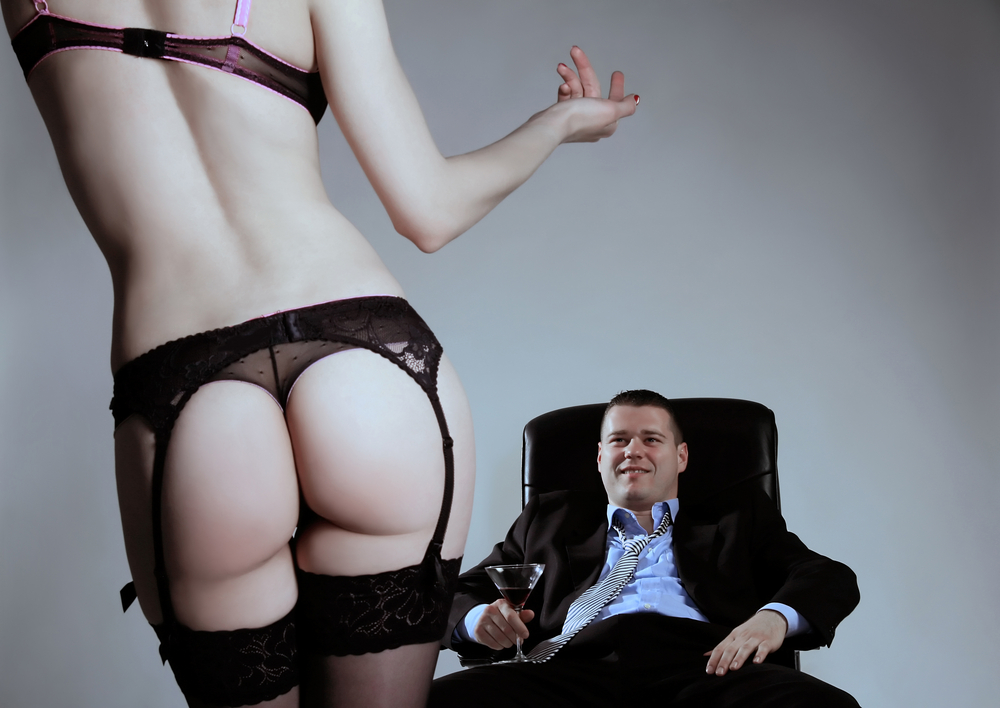 Have you ever been short changed by a Sydney escort or maybe you are in for the long haul? In the week of June 20th- 27th Sydney has just experienced Winter Solstice, the shortest day of the year with 10 hours of sunlight versus 14 hours of night, an appropriate and timely moment to shed more light on the evergreen topic of the three P's- "Product, Promotion and Price" or more specifically 'Private versus Parlour'. Wandering pagans have been known to celebrate Yule, as the sun dips below the radar, highlighting their connection to our mother Earth by acknowledging the creation and renewal of not only Sydney escorts but Man himself.
But for those seeking a connection of the more intimate kind the question can often be a simple one; how to get your kit off as rapidly and safely as possible without winding up out of pocket! The nuts and bolts of the story? How much is it going to set you back? Private versus Parlour. Like every marketplace there are fluctuations and a range of pricing structure within the escort hire business however it is not always a simple case of spending big as the quality increases but rather more a result of the selected category. For example, a reputable house with an uptown address will always have a price tag attached without exclusive guarantee of offering the absolute prettiest girls in town. By the same token a call girl who works the street corner could offer a lower hourly rate and finally, at the other end of the scale, a private booking to a fancy hotel room or penthouse could see the punter fork out as much as $4000- $5000 for an overnight stay translating as roughly $800 per hour. Moral of the story seems to be that there is no one size fits all whether in regard to the product on offer, method of promotion or the pricing strategy.
At Sydney's high class SAMANTHA X ANGELS AGENCY "For the Man who deserves the best", rates are as to be expected a little pricy, individual rates published on each girl's website page ranging from $500- $800 hourly or $3500- $4800 for an overnight stay. Samantha X naturally stakes her reputation on her Angels for hire "All of our Angels are beautiful, compassionate and smart in and out of the bedroom but they are all at different levels" The ladies are available in a wide range of ages varying from 20-something cherub to 50-something diva bristling with unbridled energy and experience. Another bustling agency, SYDNEY AFFORDABLE ESCORTS, offer the finest collection of young, beautiful, talented, friendly and affordable escorts "that no man will be able to resist!" Sydney Escorts at your service 24/7, credit cards welcome. All escorts vetted and guaranteed to please, pricing scale according to aptitudes and experience.
According to popular blog 'Melanie of Sydney' in a thread dedicated to the on-going subject of Private versus Parlour, statistics show that Sydney brothel charges range from $160- $310 per hour, $220 being the average guesstimation, whereas private charges range from $200- $800+ with $320 as the average guesstimation, a hot topic of debate being the obvious and seemingly predictable question? Does the quality of ladies increase as the $ price increases? The answer, a resounding "No". However general consensus seems to be that at the end of the day roughly you get what you pay for whether that means safety, discretion, cleanliness or basic convenience most likely a combination of all four. It was also commented that "Swishy premises attract Guys with wallets" and "A streetwalker attracts all kinds" punctuated aptly with "Their money all folds the same". It appears that the lion's share of Sydney punters are content to experiment, meaning to shop around in the hope of finding the girl that really takes their fancy. And not unexpectedly the majority are most comfortable when premises are clean. There are also sites such as hookerlooker solely dedicated to the task of screening your escort for anomalies or good/ bad reviews etc, a well-made point that weekly net take-home $ figure of each working escort after expenses and or commission of the house deduction etc is by no means a measure of their associated quality or lack of but more a literal by-product of the competitive nature of this dynamic and growing business. Every now and then a story of an unsavoury nature will surface that unfortunately can taint the bigger picture. In 2011 a Sydney escort agency was reported to be offering the virginity of an Asian teen escort(and Sydney University student) for an asking price of AUS$15'000 claiming that this was not an uncommon or unreasonable scenario. Unsurprisingly an uproar ensued, shocked cries of human rights abuses and "Return to enslavement" accusations filling the media domain. Sadly it transpired that there were no concrete legal mechanism in place to prevent the proposed sale or to protect the teenager from potential exploitation etc although it should be noted that the escort in question was in a position to earn $7500 for her time after deductible commisons and as some would say, you can't pay education fees with morals or supermarket fees for that matter. The debate rumbles on.
The keyword in all of this is 'choice'. Freedom of choice just a whisker ahead of spoilt for choice. It was a wise man who said "choosing your love and owning your choice are robust commodities in the modern socio-political economy for we don't get to choose what is right and true in this life, we only get to choose what we do about it". Retrospectively, being defined by choice for many Australians keenly represents the modern reality in a country where regulations exist so that today's people come first, so that workers may attend work in a safe environment, so that drawing the short straw can increasingly be avoided as the long arm of the law emphatically intervenes in reaching out to protect and to nourish its own.