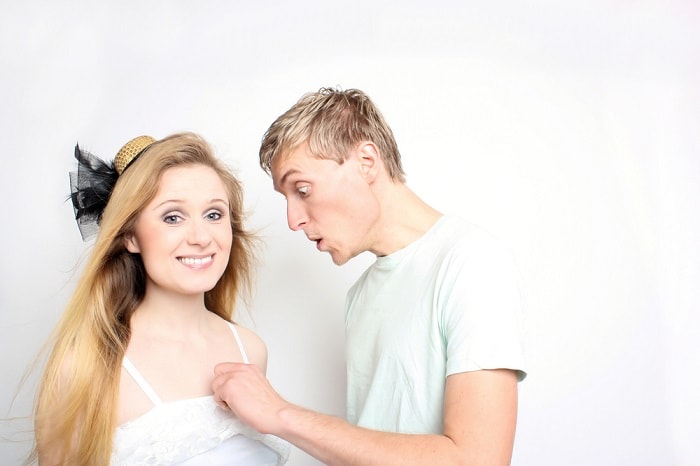 Friends with benefits represent one of those things in life that you discover when you reach adulthood. Why? Because most of the youngsters still base their sex life on serious relationships and on love. And while it is a nice thought, let's face it, sometimes we want to skip the whole relationship thing and get right down to business.
For those who do not know what friends with benefits are, it is quite simple: it is a friend that you know who is interested in only having sex with you without being in a serious relationship. So yes, you can have your cake and eat it too.
About Friends with Benefits
As we stated before, friends with benefits are people with whom you connect very well, but they desire only the fun, sexual part of a relationship. Love or having a real relationship is a deal-breaker, and it is usually deleted from our mind when we engage in this type of "connection."
Some people prefer to have friends with benefits because they do not want to have a relationship. They just want to have fun, have more time to themselves and not think about feelings or being romantic. However, some serious relationships can go into the friends-with-benefits-type of relationship or vice-versa.
But is there anything else that we should tell you about having a friend with benefits?
The Problem
Not every person can have a friend with benefits, and it is usually tricky to pull this off. Why? Because you get intimate with that person and while you both agree not to fall in love with one another, it can still happen. It all depends on the situation and the individuals involved.
And when that happens, it can be the end of a beautiful friendship… with benefits. Of course, everybody wins if both of you like each other. However, if one of you is in love, but the other person just wants to have sex, then things will go South really fast.
There will be no serious relationship, no more sex, but there will be a lot of awkwardness. Someone will be heartbroken while the other will just hump a tree. No one wins. In this case, if you want to save your friendship, you will have to have a serious talk about your feelings or your intentions.
Another pitfall of having a friend with benefits is that this type of connection requires discretion. Some people don't want to be seen having "fun" with their friend. Some people prefer to have sex with their friend while waiting for that special someone for a serious relationship. That means that when it happens, no more sex with a friend.
Another case scenario is when you finally meet that special person, and he or she finds out that you've been visiting your friend to "fix his/her computer." That's when he/she may think that you are already taken. At that point, you can say "goodbye" to that special someone.
Conclusion
All in all, we recommend talking with the person you are interested in before jumping into bed. It may seem like a trivial thing, but not everyone is ready for this.