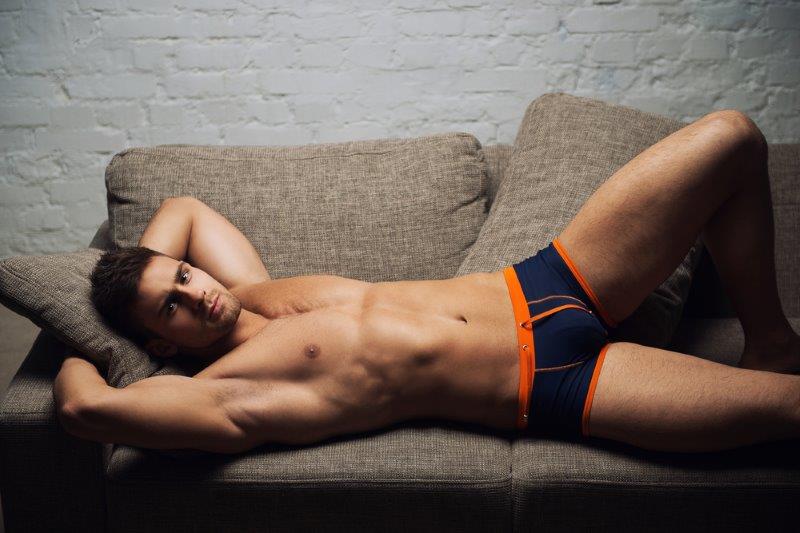 Escorts are mostly thought of to be females, but not anymore. Males are joining the bandwagon of exchanging money for a night of intimacy. With some women looking for date partners or seeking companionship for being lonely or single, male escorting has now become a competitive trade.
Male escorts provide women the perfect dating experience, at a price. The luxury of having a boyfriend with no strings attached is quite convenient for some women. But being a male escort is not just about the sexual gymnastics. Most women are not only after sex – they seek companionship and affection too. So a good male escort has to be a good listener and has to be sensitive with women's needs. Here are Australia's Top Male Escorts...
Sydney stud Ryan James is a good looking escort – blonde, clean-cut with a gym-toned body. He's a smart guy too and worked in finance prior to being an escort. Smart and handsome, he's the whole package! He has a genuine desire to satisfy and fulfill his clients both physically and mentally. Ryan believes that to be a successful escort, you must get enjoyment from pleasing others.
Brandon is a very attractive Melbourne based escort who also travels to Sydney on a fortnightly basis. He's one of the fittest male escorts in Australia with a body most men envy and most women desire. Brandon runs a successful hospitality business and also works as a commercial model. He's genuine, down to earth with a great sense of humour to match. Meeting and exceeding your expectations is a priority for Brandon so let him know your innermost fantasies and he will turn them into reality.
Jason Smith is a stud from Adelaide. He's athletic and an avid sports person who works out 5 times a week. This blonde male escort is dominant yet caring. Jason is a true gentleman and is only available for women. If size matters to you then Jason is the perfect guy as he is 9 inches below! Need we say more?
Arman is a 33yo European escort based in Sydney. He's athletic and has a toned and tanned body that girls really like. He loves giving sensual massages and makes sure to please his clients in all ways possible. He can be very intimate but if you want more adventure, you're more than welcome to explore his kinky side. Some of his favourites are foot fetish, role playing & domination.
Queensland male escort Jax has a European background. He has a slender build, light brown hair & blue eyes. This charmer is romantic, sensitive and extremely gentle. You'll not only be smitten by his appearance but even more by his genuine and charming nature. Jax is the perfect companion whether travelling, simply relaxing or for a more intimate stint in the bedroom. And just so you know, Jax is quite well endowed so expect to be blown away.
Chase King is another Sydney hottie. He's naturally athletic and adventurous and enjoys scuba diving, rock climbing and anything outdoors. He's very open-minded and always puts his clients' needs and wants ahead of his. A time spent with Chase is going to be memorable. Get ready as Chase will send you over the edge!
Tom is an independent male escort from Sydney. He's sensitive, well-spoken and very professional. Tom will cater for any level of experience. He enjoys great conversations and dinner dates making him the perfect Boyfriend Experience. He also loves providing sensual massages. A true gentleman, Tom will make every moment a pleasurable one.
Andy is a 28yo muscular hunk from Sydney. He has a charismatic and enthusiastic personality – very likeable, friendly and has a knack for building great rapport with people. He provides the ultimate Boyfriend Experience and is the perfect escort in and out of the bedroom.
Australian born Lebanese escort Master Mick (as he likes to be called) is a 25yo babe magnet from NNG. He knows his way around the ladies and has mastered the art of pleasuring women. Mick will explore all your hidden desires.
Luke is based in Brisbane but is originally from Leeds England. He has a North English accent which many Aussie girls love listening to for hours. Being 31, this good-looking escort has plenty of life experiences to share and is always ready to listen. Whether in a crowd or in an intimate private setting, Luke will not disappoint.
Leo is a friendly 24yo Melbourne escort with youth and vitality. He is very intimate and sensual and will provide you the most intimate sensual encounter. He loves making women happy and treats them like they're the centre of his universe. His strong hands have a soft touch that caresses and relaxes. Leo will indulge you and make you feel special.
Dave is a straight male escort from Brisbane. He's a healthy, fit and energetic guy who loves making women feel good. He's sensible, really easy to talk to and he'll make sure that you feel comfortable when around him. David will do what he can to see to it that you're totally happy and that your every desire is fulfilled. A moment with Dave will leave you with unforgettable memories.