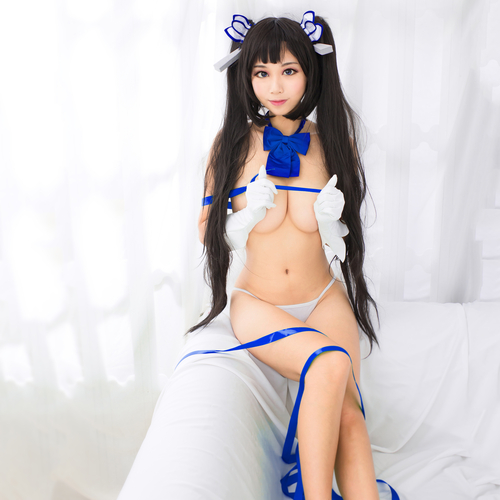 I'm sure we're all aware of Hentai. But for those who are still unclear about what it means...
Hentai comes from a Japanese word that means transformation or a metamorphosis but the English interpretation tells us that it's more along the lines of perverse sexual acts and desires. So thanks to the English language, Hentai is now known as bizarre sexual desires mainly used in pornography involving anime and manga characters doing the nasty, or people dressed as anime characters having sex in unusual positions and settings with unusual contraptions.
Hentai porn is very popular in the world of pornography. There's just something about an animated girl getting penetrated in so many different ways gets people off. With Anime characters pouring in from Japan, the fan base for Hentai porn and even 3D Hentai porn is growing every day.
One of the reasons why Hentai porn is popular is due to the attraction in Cosplay and the people who like to dress up as Anime characters. You can see these Cosplayers at comic book conventions like Comic Con or Anime conventions like Supanova; they come in the thousands. When sexy girls dress up to Cosplay and walk around the conventions, people can't help but get turned on by them.
Normally, when one does Cosplay, the Cosplay costume usually consists of barely any fabric covering the skin and the bosom area is almost always lifted and uncovered for all to view. Bright hair colours and big breasts wearing barely anything, looking all exotic and perky..... I mean, wouldn't you want to sink your teeth into one?
With all the hype from Cosplay, anime and manga all over the world, Hentai porn has made its way into people's computer screens and into their dirty little minds. Some of the Hentai out there can be insanely weird while some are quite mild. Most of the consumers of this type of porn are men, understandably, since Hentai pretty much covers a combination of cartoons, gaming and pornography, all in one.
Generally fetish driven, Hentai also has many sub genres to its classification:
Bara – Sexual relations between hyper masculine homosexual men
Yaoi – Sex between male homosexual young adults
Yuri – Sex between female homosexual young adults
Above are more gender and age based fetishes, although there are two other genres in this list that are more inclined toward underage sex, incest and tentacle monsters penetrating many unimaginable holes and orifices; and we don't want to mention that whole bag of nasties.
To each their own; that's what we always say. I mean, don't we all deserve our own sex kitten?
So if you're into Hentai porn or Cosplay porn, you'd need a partner that's as adventurous as your imaginations.
Are you into Hentai? Or do you have other fetishes? Tweet us @MyPlayMateAU or comment below