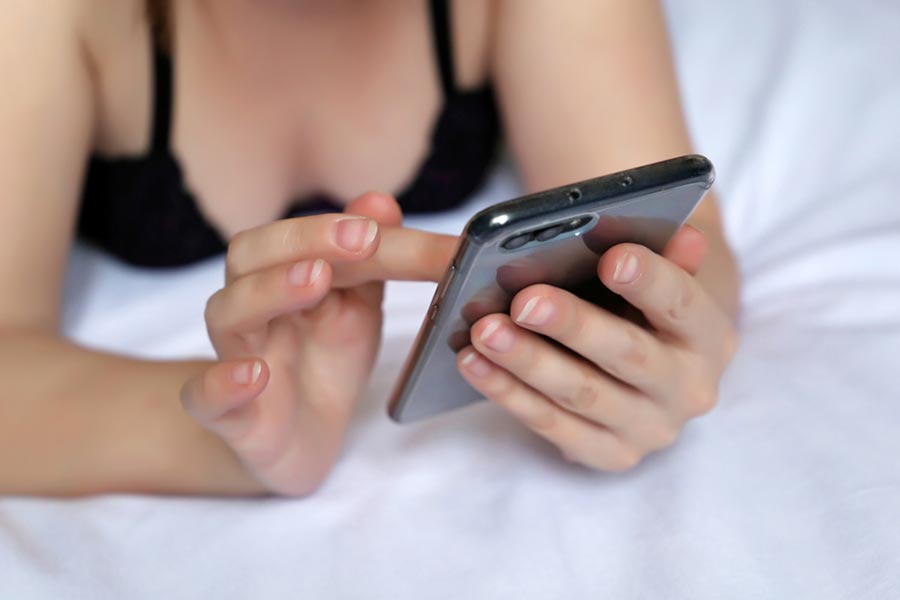 As people across the world have become increasingly inter-connected, long-distance relationships have become quite common. Traditionally, there would be a variety of hurdles to overcome for these relationships to be successful.
One of the more common of these has been a lack of sexual or physical intimacy, with this being driven by how far away partners can be. As technology has advanced, however, many of these hurdles have been overcome.
This was first seen through video calls, which have since become quite high-quality. However, there have been a few other technologies released that have become quite popular. Many of these focus on helping to keep things spicy.
As a result, there've been quite a large number of sex toys and related technology created specifically for long-distance relationships. There are quite a few that stand out from the others. This could mean that they're well recommended for many couples in long-distance relationships.
We-Vibe Sync & We-Connect
This is an app and toy combination that takes sex technology to a new level. The set comes with a sex toy for both partners, as well as an app that lets you control one of the devices. By using the app, you should be able to give your partner an exciting time, regardless of where in the world they are.
There's a variety of settings to take advantage of, so you and your partner should be able to have quite an exciting time getting through them. With how easy to use the We-Connect app is, you shouldn't have any problem adding a lot of spice to your relationship.
Lush & Hush
For couples who want to get a little kinkier, the Lush and Hush devices could be highly recommended. Both are Bluetooth enabled, so you'll be able to connect them to various tools to get them vibrating.
The Lush is an egg vibrator that should offer quite a significant amount of stimulation. However, where things get a little kinkier is Hush, which is a teledildonic butt plug. This should mean that you or your partner will be able to take advantage of some prostate stimulation.
Both devices can be controlled by another person, so you'll be able to give your partner full control when you're using it.
Vibease
The Vibease is a sex toy that could be recommended for anyone feeling a little bit adventurous. This is a wearable vibrator that your partner can control with their phone, which means that they're in total control.
While many people might only take advantage of this when video calling or sexting their partner, there are a few other ways that you could use it. Having it on during the day could mean that you might get a surprise from your partner at various points during the day.
It's also much more discreet than you might believe, which could be quite beneficial. As a bonus, this also features technology that lets it connect to audiobooks. This could help to make it much kinkier, depending on what you're listening to.
Kiiroo Onyx & Kiiroo Pearl
A lack of regular intimacy can often be one of the largest drawbacks of any long-distance relationship. However, Kiiroo has come out with a range of vibrators and male sex toys that can be connected via Bluetooth. Once done, this will allow you and your partner can enjoy each other's touch.
While these are perhaps best suited to heterosexual couples, Kiiroo has also released sets for gay and lesbian relationships too. As such, the majority of people should be able to use it with their partners.
These can cover quite long distances without it negatively affecting performance. This should mean that you'll be able to sync up with your partner regardless of where in the country they are.
Esthesia
Many of us might like the idea of giving our partner control over a vibrator but wouldn't want to use a wearable like the Vibease. However, this doesn't mean that you're out of options. Instead, the Esthesia could be well worth a consideration.
Like some other devices, the Esthesia still lets you give control of the vibrator to your partner through Bluetooth technology. However, there are a few differences between this and some similar devices.
Perhaps the most notable of these is that it's designed to stimulate your G-spot and clitoris simultaneously. Since your partner will have control over the Esthesia, it could be well recommended if you're having phone sex or having a video call.
There's quite a wide range of technologies and sex toys for long-distance relationships. On top of the above, you might also be able to find more niche and fetish toys, if that's something that you're looking for.
Like many other aspects of sex and relationships, sometimes experimentation can be well-recommended. Just because you already have one of the above doesn't mean that you shouldn't get another one. Instead, you could use a few of them with your partner to help spice up your long-distance relationship.