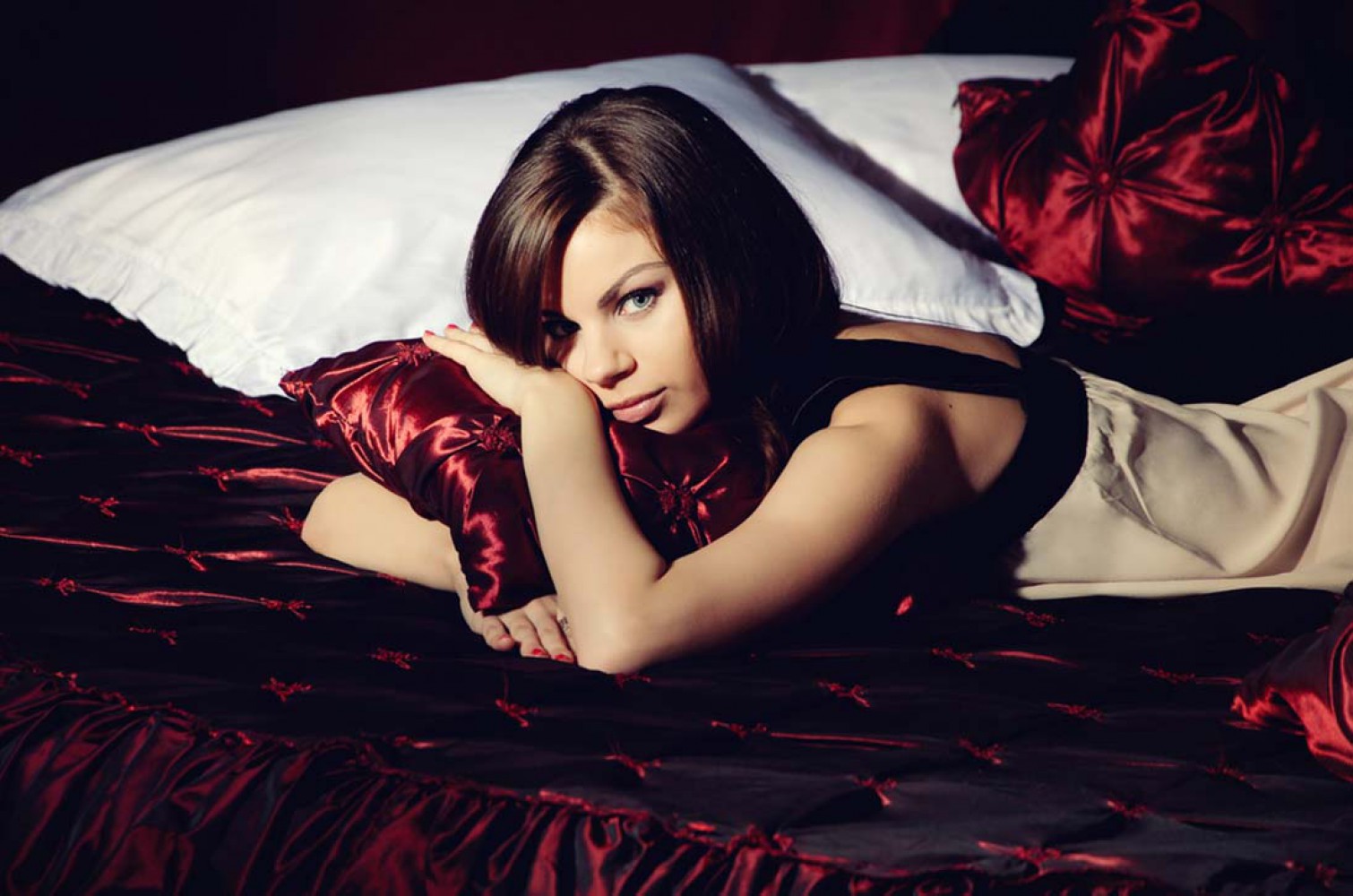 The first day of any new job is usually full of learning new things and becoming used to a new routine, sometimes it's a nervous experience and you hate it and other times the first day of a new job is absolute bliss.
The first time masseuse:
"My first night was pretty good. We weren't exactly escorts but massage/fetish girls. We didn't do any sex at all, only some touching and fantasy type stuff. My first night I went out with another girl for training. I was really nervous, she was much better looking than me, but I had a better personality so I think that evened out well. It went well, the gentlemen were respectful and nice. The only time someone walked out was when we said we weren't down to have sex. Once the driver took me to the wrong place and that sucked, but the client was really nice and happy with the service. It was fun over all. I didn't stay long and moved on to doing some adult films. I would do it again if I were single, though my boyfriend now has said he doesn't particularly care. I liked the company I worked with, the splits were fair and the girls were nice. The clients were great too. I had worse experiences working for a house cleaning service to be honest, and got paid a lot less."
Man to Man, No Games:
"Heteroflexible guy here.When I first started doing this, I made an ad on craigslist which got tons of responses. That yielded a few clients, but the first time was with an older gentleman who I ended up seeing perhaps 4-5 times over the next three months. I showed up at his building at the time we had agreed upon, nervous as hell but acting like I belonged there, and announced myself to the doorman. He buzzed me up, and I went into the elevator to the man's apartment. He looked just as he had in the pictures we had sent each other before meeting and he remarked how cute he thought I was. We sat down on the couch, shot the shit, and smoked a joint while watching a soccer game. When we were done smoking, we watched some porn to get in the mood and headed to the bedroom. I sat on his face and jerked him off...after about 15 minutes we were done, I killed the drink he had poured for me and took a cab home. He texted me about what a good time he had had and that was that."
Dancer to Escort:
"I'm a former escort. My first day was easy because I started off as a dancer. I used to work bachelor type parties. The guys would ask for more. Eventually I just agreed to more. Edit: more info because of a personal message. My cousin and her friend did parties like "reverse bachelor parties" Basically a guy getting divorced so like 2-4 of his buddies would hire us to go out and dance. Almost always in a private residence. I would say like 90 percent of the parties the men were over 45. So we would go and dance and hang out. Then at the end either my cousin or her friend would go with the "bachelor" into a bedroom. When I first went along it was because my cousin got sick and she asked me to go with her friend. She explained I would have to just go, flirt, sit on a few laps. I could dress as sexy as I wanted. So I did that. I wore shorts and a tank top. I looked cute but didn't really fit the look. I turned out to have fun. I ended up topless and basically got paid to sit around, joke and flirt with a bunch of men. I really love attention so worked out well. We were there like 2 hours and I got $150. After that they used me as a substitute more often or if the group was larger. I got a bit more crazy with my outfits. When you're in that environment it's fun. People were laughing, drinking. Passed around joints (etc.) it was just fun. My outfits got more daring and I started to REALLY enjoy the feeling I got. I sat on a ton of laps and basically would feel boners. I would laugh and joke. Men treat you differently. The same man who would be embarrassed if you caught him looking at your tits at the super market had no problems looking when you are there to party. After a few months (7-8)of doing this I felt like the next step was no biggie. I would get like 120-160 for just hanging out but the girl who went with the bachelor for more. When I would go to parties the other girl would just tell the guys right away that she would be the girl for the bachelor. After I felt ready then we gave the option. I'm smaller/petite. My cousin was curvier with booty and boobs. Her friend is curvy too but Asian. The first time I got picked I pretty much just gave him a naked lap dance and stuff progressed. Afterwards I felt super sexy and empowered. I would do like 1 or 2 parties a month. Who ever got picked would go in the bedroom. The other girl would just hang out and flirt. We would also give out info for 1 on 1 meetings. I never had to use websites or walk the street. That lead to more traditional meetings. I never had any creeps. Every guy I met was a guy I had laughed and joked with before so made it easier. We all normally played safe but I let a few regulars do different stuff. Anal or unprotected. I am a sexual person so I tended to have fun. I didn't orgasm Every time but I did a lot. Many of the men I met with 1 on 1 were married over 45. The only down side for me was making an appointment a few days in advance and just not being into it the night of the meeting. Since many were married they would plan a night when their wife was busy or whatever. Some nights I wasn't into it and had to fake it. Boo hoo right? I did like 1 or 2 parties a month and met 1-3 guys for 1 on 1 meetings a month. It wasn't full time, I just did it to supplement my income. I made around an extra 1200 a month. It was fun. I stopped around a year ago because I met a guy in my "normal" life. We dated a while and I got serious. By then I also got a better "normal job" and was making a lot better than minimum wage. After I quit I still met a few of my regulars for a bit. I love my bf and my current life but occasionally I still miss the old life. The excitement. My bf treats me well. Tells me I'm beautiful. But not the same as the other men looked at me."
Lucky Lady:
"I was an independent escort for 4 years. My first night, I was ridiculously nervous. I went to an upscale hotel, nervously walked thru the lobby, hoping I looked like I belonged there, and not like what I was really there for. I was nervous the whole elevator ride up to his room. I walk to his room, lightly knock on the door. He opens the door, says (for the story's sake, we will use the name Sarah) "Hi, Sarah?" and like an idiot I reply with my real name. We laughed it off. It was quick, 10 minutes. He was polite and clean. In the area for business. I ended up seeing him a few more times over the years, always very nice. Tipped on top of the hourly rate, which was always appreciated and made me choose to see him over other clients in the future. I have dozens of other stories if anyone is interested in hearing!"
It's refreshing to see that chivalry isn't dead, even when you are a worker of the night – and here at MyPlayMate we're all about having safe fun! Escort work is no easy feat, and there is always a chance things will go awry – as there is a chance of this with anything in life, so we commend and praise the workers around the world that keep the beds shaking!