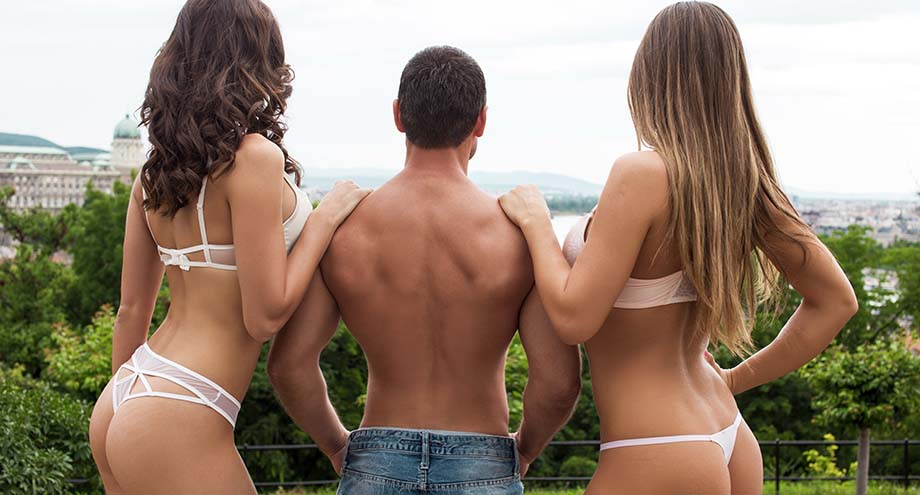 If you watch porn or been around people who are way more active (sexually speaking) than you, you might've heard about terms like ménage-a-trois or threesome. You most likely heard of the phrase "threesome" because French doesn't mix well when you are half drunk.
Anyway, you heard about it, and you searched online for it. You read about other people's experience; you watched videos and you are intrigued by it. However, how does one get to have a threesome? What are the advantages and disadvantages?
What Is a Threesome?
A threesome means sex among three people. It can be two guys and one girl, two girls and one guy; however you want it. The idea is to make sex more interesting by adding a person to it. Still, a threesome is not something easy to pull off. In fact, only a few manage to do that.
The Pros of a Threesome
Obviously, you will get to have even more fun than having sex with just one partner. Think about it; you are having sex with two people at the same time. And if you are bisexual, you may even experiment your fantasies. Not only that but you get to meet two great people that might be willing to give it a second try.
However you look at it, if this works out, you will get to live your sexual fantasies. Even if the threesome doesn't work, at least you found some people that are willing to try new things, and that is a rare thing. Keep them close for future bedroom adventures.
Also, it is a great ego boost. If you are a woman and find two guys that find you physically attractive, then you know that you are hot. The same thing can be said for men who get to have sex with two women at the same time. Take it as it is.
The Cons
When it comes to a threesome, you need to accept the idea, even from the beginning, that there is a rare chance that you will find people willing to do this. It can be awkward, and no matter how much porn you watched and how much you choreographed the situation in your head, reality will interfere with what you want.
Some men cannot handle two women. Some men won't even participate if the third person is another man, unless both of them are bisexual. The same thing can be said about women; however, it is true that most threesomes are between two bisexual women and a man.
Another thing to consider is the fact that you will probably have to pleasure two people at the same time. While you focus on one, the other might feel left out. Also, you need to set up some rules. Talk before getting into action because the third person may not like the same things you did with the second one.
Conclusion
This is what to expect from a threesome, in a nutshell. While it's hard to organise such a thing, being open about it can help a lot.