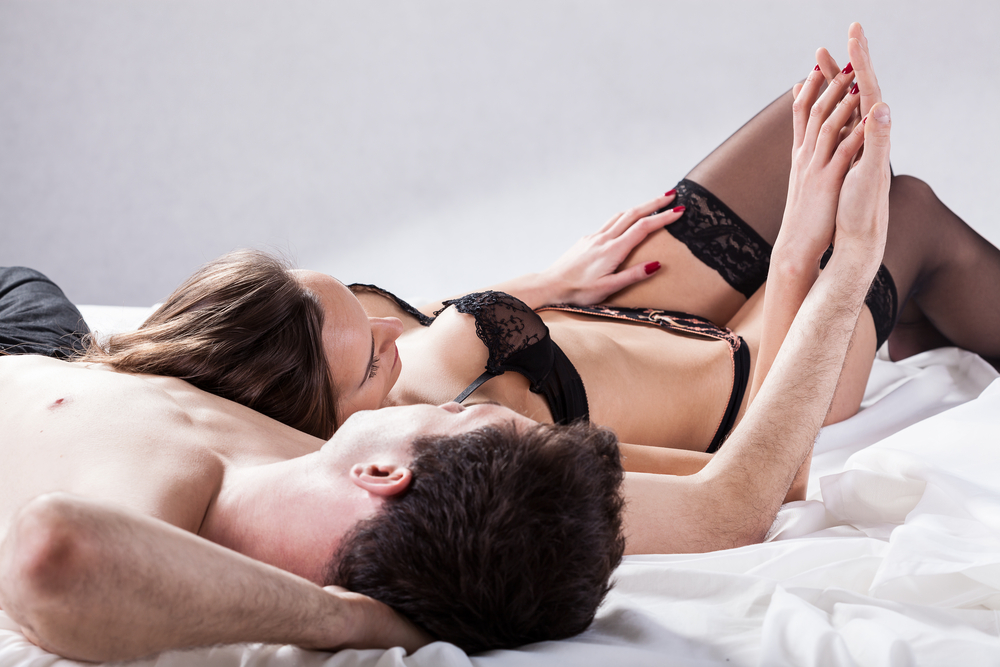 Mutual masturbation should be its own category on porn sites. When I started writing this I realised how little I see of it in my travels through the porniverse. The act itself is incredibly intimate. It might be difficult to capture that on film but hey, as a species we've filmed stranger things. You've probably seen solo masturbation videos from all genders, because many of us believe it's a private, individual thing that you don't get to view in person. Whether you're committed or casual in your relationship, you probably do a bit of self-loving when you get the chance. There's no reason to stop your solo sessions. There are a few points for why you should do it in front of your partner, though. Mutual masturbation means you're both taking matters into your own hands. You sit, stand, lie down or bend over. Your partner does the same. If that's not enough to convince you, let me lay it out.
Why You Should Give Mutual Masturbation a Red Hot Go
The visual stimulation
It's no secret that men are very much visual creatures. If you're not a man, you may still be too. One appeal of seeing your lover pleasure themselves is that it's like real life porn. No screen in your way, but a warm sexy body in front of you. Close enough to reach out and touch. Would you like to touch? You can. Play with nipples, stroke their neck, and caress their body. Use your words, too. It's better to compliment and encourage rather than instruct as this is a personal expression of pleasure.
It gets you going
You're both being physically stimulated. You're also being mentally stimulated. There's your exhibitionist side, getting off on being watched. Oh and look, there are your voyeuristic tendencies shifting into gear as you gaze upon your lover. It's a two for one! All you have to do is masturbate, which I'm sure you're good at already. Speaking of mastering your craft, allow me to make my next point.
You're both watching experts
You know your body better than anyone. And sure, while your sex together may be mind blowing, only you can get yourself off the way you do. Mutual masturbation is a great learning tool. As you view, take in the nuanced way your partner touches themselves. Notice the particular parts they pay attention to, and how they treat them. Do they go hard and fast, do they prefer to lie back, lift their legs or lie face down? There are so many things to be taught. You might not be able to touch them the exact same way they do, but you can come damn close.
Mutual masturbation can be used as foreplay or it can be a standalone sex act. You can continue to build the pressure until you both climax, or you can get yourselves all worked up and channel your energy into sex. Either way, it's an incredibly intimate session. If you're self-conscious, talk to your partner first and come up with ways to ease your nerves. Perhaps you'd prefer they spoke, or didn't. They can sit near you or lie next to you, or stay on the other side of the room. It's really up to you and your partner. The more you do it, the more comfortable and confident you will become.