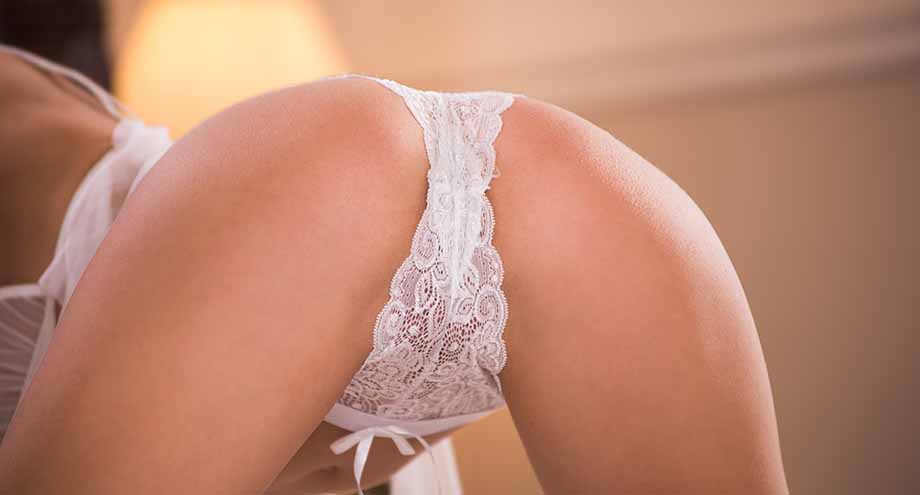 Rimming Dirty
Probably one of the "naughtiest" and at the same time somewhat repulsive sexual techniques: "rimming" or analingus. Like anything else to do with the behind, this particular technique is often associated with gay men (in the same way that anal sex is). However, what's interesting to note is that a wide number of straight couples also enjoy this activity. And, to be even more specific, a huge number of straight men enjoy having a bit of tongue-action down there!
Of course, there are a number of concerns when it comes to the actual activity itself. Namely, hygiene. A lot of people are uncomfortable with the idea of putting their mouth somewhere that dirty and this is a legitimate concern. Despite how many nerve endings the anus has and how pleasurable the entire experience can be, a lot of people want to make sure that they're not going to end up swallowing something they'd rather not!
Preparing for Analingus: Clean, Clean,
Clean!
Unfortunately, if you want to enjoy analingus or rimming to its fullest extent then you'll have to make sure that you're clean. This means that a bit of preparation beforehand is going to be necessary. Some people prefer to do anal douching beforehand. Though this isn't entirely necessary and in some cases, too much douching can be unhealthy. The most important part is that you clean away as much of the outer gunk as you can. After all, you want to make sure that rimming is just as pleasurable an experience for your partner as it is for you!
Other Options: Dental Dams
If you are the giving partner in rimming then you may also want to consider dental dams. These are pieces of latex that fit over the mouth and can also be used for cunnilingus. They're generally used to prevent the spread of infection and sexually transmitted diseases. They can be used to cover the anus but will still give your partner those pleasurable feelings.
With a dental dam, it also means that you can stick your tongue a little further in. Which is always an extra thrill for someone else. So, if you've ever been squeamish then using a mouth guard like this can really help!
Other Tips for Rimming
There are a couple of other things that you should probably keep in mind. If you're a guy or just happen to be particularly hairy, then make sure to shave your butt-hole! At the very least, crop it so that your partner doesn't get too much hair in their mouth. For those who are going down on women, remember not to double-dip! If you're going to switch from anus to vagina, then make sure to use a different dental dam or wash your mouth!
Keeping these tips in mind will ensure that your rimming experience is both exciting and dirty (in a good way!) as well as hygienic. While these preparation tips may not seem sexy, they can lead to a sexy experience!