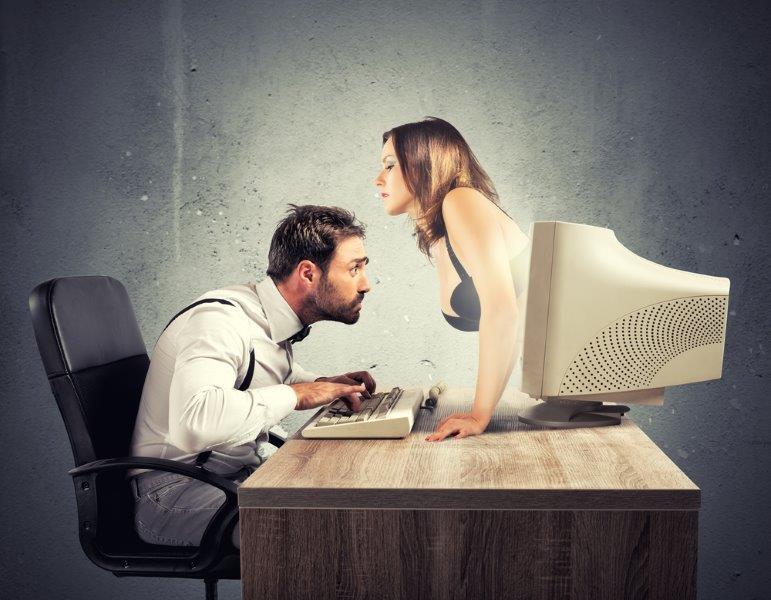 Accessing porn is incredibly easy these days; we're never more than a few key strokes and a click away from free tube sites with hundreds of thousands of porn videos ready for our enjoyment. Something almost just as accessible, but way less advertised is the amount of free erotica across the web, for when you'd like to use your imagination, or when you've got some really specific scenarios in mind.
Porn Videos Vs Erotic Books
The difference between porn and erotic books online is completely different from person to person. It's way too simple to say that porn is visual; that it has to be videos or images of sex acts, while erotica is written, it's non-visual, mentally stimulating – maybe perhaps less 'vulgar.' It's difficult to keep the two completely separate categorically – there is a plethora of explicit, filthy, obscene writing out there as well. Maybe the difference is having these scenarios playing out in your private mind, as opposed to real people acting them out for money? Personally, I've read some erotic writing that would be banned worldwide if it were to be made into a motion picture.
On that note, mainstream pornography, which constitutes the bulk of porn available online, is a business. It's produced under a whole stack of regulations for professional conduct and health standards for actors, there are union-esque industry rules, there are contracts, sets of working conditions and last but certainly not least – a whole heap of money. Of course there is a soaring amateur market, and in addition to people filming home movies with their phones, sites dedicated to free cams are everywhere. Basically any adult with a webcam can log on and easily begin to make money broadcasting themselves. Cam girls are a popular type of porn – they're live, they're visual, they're sexy girls getting it on in whatever way. It's erotic, sure, but is it erotica?
Erotica is defined as being literature or art dealing with the sexually stimulating or arousing. Interpreting the 'art' as meaning visual depictions, you could say that any type of sexual photo or video is erotica, but putting it that way makes it a blanket term, and kind of implies that there isn't a difference between erotica and pornography – rather that erotica is a broad, sexual umbrella and porn falls under that umbrella. However, as we mentioned before, erotica is considered more literature than art. This might explain why few people think of porn as art, despite pornstars re-labelling themselves 'adult actresses'. There are also a number of 'artistic' porn companies now, implementing soft lighting, less penetration close-ups and no one breaking a sweat or being called a dirty whore. This is also the kind of stuff aimed at women – because supposedly, women want to see arty, gentle sex. Why not just read erotica?
Erotica is not big-budget, it's not everything-ends-with-a-climax, and the story line or premise of the writing is usually instrumental to its eroticism. Sounds more mature, doesn't it? I vividly remember the Literotica app – which was sadly removed from app stores for a while, but has since returned. This free app holds over 250,000 adult stories and poems, on every topic imaginable; from BDSM/bondage, cuckholding, anal, lesbians and voyeurism, to erotic horror, ghosts, aliens, mind control and of course – romance. Take any sexual concept, combine it with something completely strange – and that story will be on Literotica.
The written erotica definitely takes more thought; it's more effort to sort through quality writing on your chosen topic. Porn is usually quite upfront about quality and content. Tickle your brain for a change, read some sexy stories and feel the power of words.