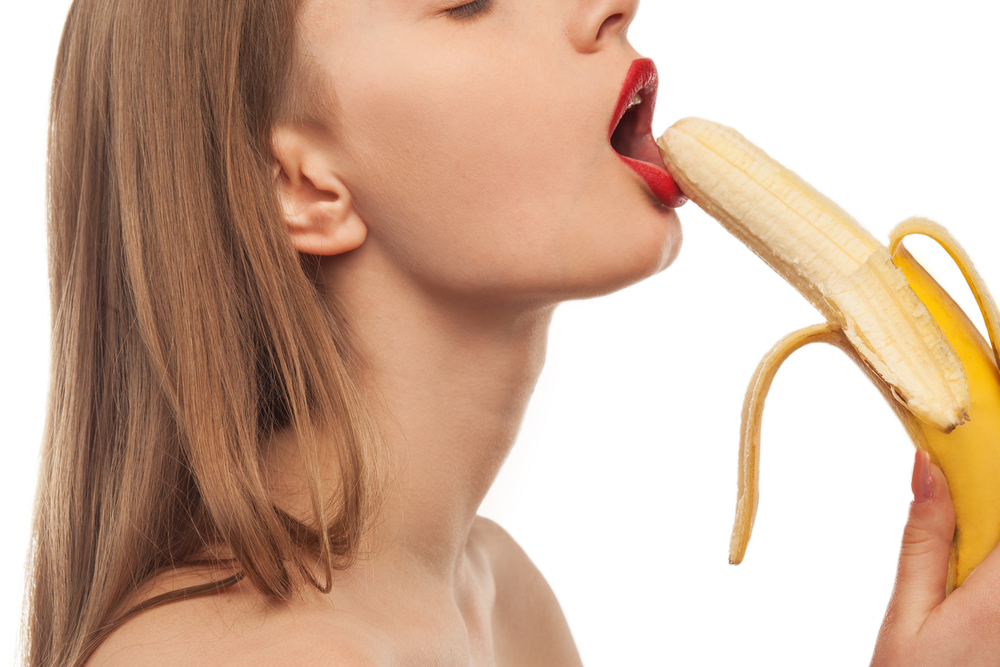 There's nothing like a blowjob to get your partner standing at attention. They're perfect for foreplay; going down before you get down is a great way to get their member as hard as can be. Some of us love to give head, and treat it as some kind of performance art. Spending lengthy periods of time licking, kissing and of course sucking every inch is standard for some, but others could not imagine a worse way to spend their time.
Blowjobs aren't everyone's cup of tea. Although I've never understood what's not to like, everybody is different. I was always under the impression that there was no such thing as a 'bad' blowjob – turns out I was wrong.
If you're giving head without heart, they're gonna suck (no pun intended). With a few tips and tricks, you may be able to change your blowjob game entirely and find your new favourite hobby.
How to Make a Blowjob More Enjoyable for Everyone
1. You don't like the taste of penis. It's very natural to not want to put a bad tasting object in your mouth. It's actually more reasonable than wanting to make sweet mouth love to a dick. You don't eat food you dislike, and you probably wouldn't expect your partner to get up close and personal with your genitals if your hygiene was a little on the un-showered side of things.
The solution: The obvious solution is request a quick rinse, or only put your mouth near members who are fresh out of the tub. If it's an option, ease yourself into the world of non-gross, tasteless genitals by joining them in the shower and practicing. The second tip would be using some flavoured lube, edible body paint or oil. Massage candles especially are delicious, and the taste lasts through friction and saliva. Do not pour hot candle wax onto anyone, especially their privates, unless they specifically ask for it. This cannot be stressed enough.
2. You don't like the taste/texture/mere existence of cum. In an ideal world, you shouldn't have to deal with an unwanted load in your mouth (or anywhere on you). Unfortunately, some guys claim to be taken by surprise by their orgasm and there isn't always time to find a destination.
The solution: Communicate your preferences. If someone has received a blowjob and they "accidentally" came in your mouth when you asked them not to, do not keep blowing them. In fact, re-evaluate their character as a whole. For people who haven't crossed lines, offering them an alternative usually works. Plan where it's going before it arrives. Boobs, stomach, even your face if you're cool with it. Throwing them some tissues while you run far, far away is probably not a good alternative. Compromise!
3. You don't feel sexy. Yeah, not a lot of people do. Porn movies and imagery are generous with their angles, and manage to make blowjobs look glamorous. Seeing yourself without the hair and makeup with poor posture to boot can be incredibly off-putting.
The solution: Accept the fact that blowjobs aren't visually perfect. Your partner seeing your enthusiasm is the turn on. You don't have to deepthroat or get messy with spit to leave a lasting good impression. If you're self-conscious, wear some lingerie. Better yet, give a blowjob while you kneel in front of a mirror. He won't know whether to look at your mouth on his willy or your bum poking up in the air.
At the end of the day, whatever your reservations are, they should be respected. If you've said no to a certain act and it's been done against your will that is not okay. If you have anything that stems from traumatic incidents, definitely help yourself by speaking with a professional.
However, for those of us who have always felt like they sucked at sucking, and found every excuse to get out of it: it can be just as pleasurable for you as it is for them. Whether it's climactic or not, there's a certain satisfaction that comes from turning someone else on and voila – you're turned on too.
Do you have any tips for better blowjobs? Tweet us @MyPlaymateau and let us know.