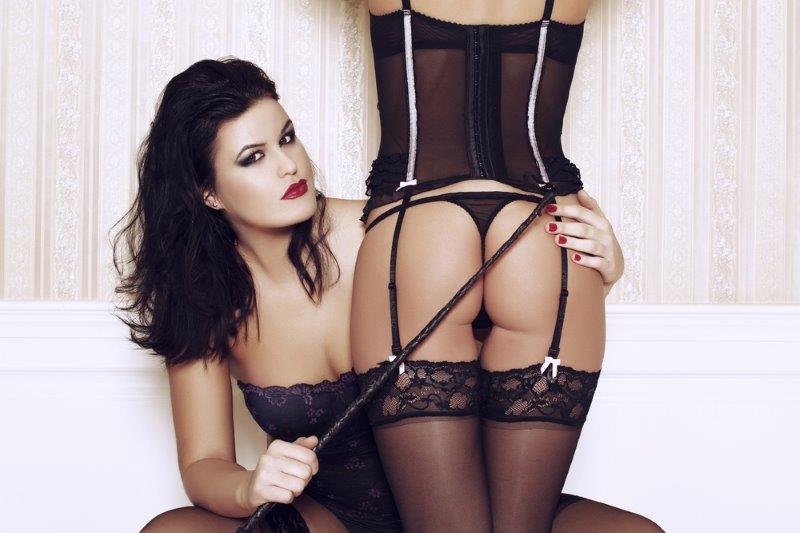 Fifty Shades of Grey have given people a glimpse of the secret world of domination, bondage and fetishes. It's a good example of total power exchange wherein the dominant partner controls the submissive at all times.
The world of the dominatrix is known to be a frightening world of pain. Imagine dungeons, whips, chains and leather-clad Mistresses who are there to humiliate, manipulate and make a slave out of you.
Being a dominatrix is actually more challenging than one might think. A dedicated domme spends years honing her craft. She is a strong, independent woman who is perceptive and knows what makes her client squirm without going over the top. After all, they engage in serious role-play. A pro domme recognises her client's psychological triggers and uses it to control them.
A session with a dominatrix generally revolves around physical and psychological pain, and humiliation. Mistresses demand respect and obedience, and provide tough punishment as necessary. When it comes to domination, proper behavior and communication is extremely crucial not only in developing a nurturing relationship but also in averting any kind of physical or psychological trauma in either party.
The one thing you generally won't get from a dominatrix is sex. They're not prostitutes and sex has absolutely nothing to do with it. It's not a sex club hence sex is by no means part of the package. There may be some who at least let their clients go down on them but this happens very seldom in a session. But if sex acts are an extremely important part of your session, you're better off seeing an escort as most of them are no strangers to BDSM requests.
There are a variety of services that a dominatrix offers. From discipline to foot worship to tough whipping and caning to spanking with paddles, but they all boil down to one thing – dominating their clients. The domination usually takes place in a dungeon and the domme usually wears a leather or latex fetish outfit with spiky heels.
Clients are mostly submissive men who come to explore their submissive side and get it out of their system. They're looking for a demanding Mistress who can push them further. Other clients are men who find escape in submission, especially those who are weighed down by responsibility. They want a safe environment where they can experience a painful yet pleasurable encounter where it's literally impossible to think.
People don't always understand why they take pleasure in sadomasochism, but the yearning for submission often comes from relishing the experience of role reversal.
Everybody needs escapism but one needs to realise that getting involved with a dominatrix can be a big deal. Although it doesn't involve actual sexual acts, it can revolutionise your sex life. It will influence your fantasies and thoughts for a long time, and it could have opposite effect which can put you off all kinds of intimacy.