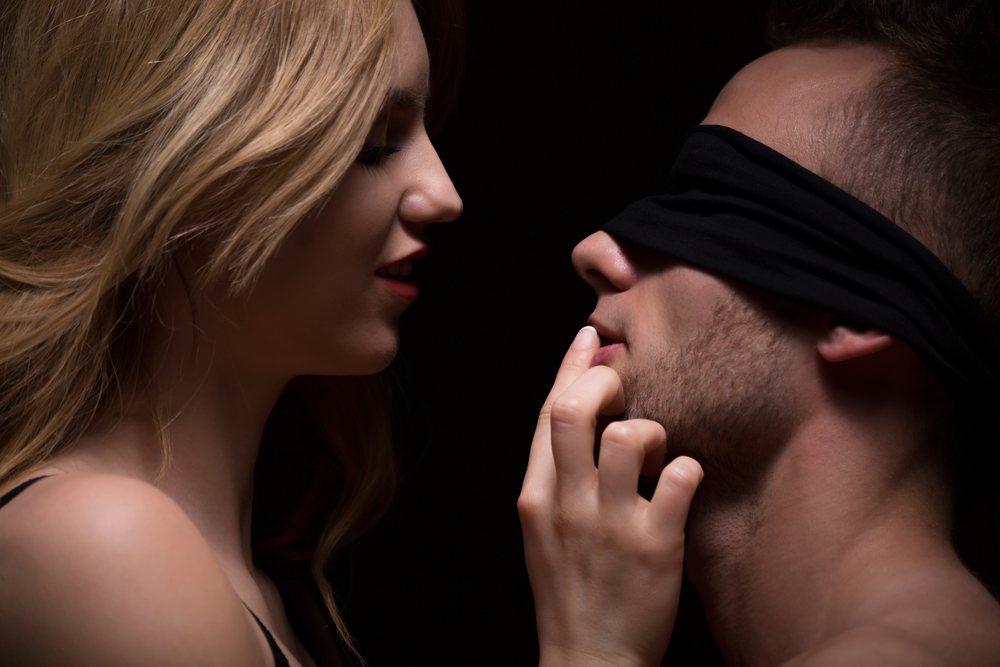 Are you curious about all things fetish and BDSM? Welcome! There is now a wide range of kinky fetish sex toys on the market, right next to your classic dildos and butt plugs. If you've been interested in exploring your kinkier side, now is as good a time as any. Don't let anyone make you feel like you have to go all-out straight away. Let us show you some fetish sex toys for beginners so you can work your way up. Getting into anything on the BDSM spectrum doesn't have to mean big money or expensive leather clothing; you can become acquainted with it through some of your household items.
Sex Toys for Fetish/Kink Beginners
Don't go trying any of these on an unsuspecting partner. Talk about your interests, your hard limits and establish a safe word. Although this is beginner, you never know what small act will put you or them in an uncomfortable position and want to stop altogether. Making sure you're both on the same page is important, as is keeping up communication throughout play.
Silk Bondage Restraints
Silk bondage restraints are a soft and decadent way to tie someone up. They've got an element of class or softness to them as they're not exactly lengths of Bunnings rope. These restraints are great when you want to be tied up without being scratched or irritated by coarse materials. The thick, shiny appearance and the feel of silk on skin contribute to a sensual bondage experience. In a pinch, silk scarves or a necktie will do. Before you get tying, look up some easy knots so you don't have to cut or rip your tied-up partner if you're in a hurry to get them undone. Try not to tie them up too tight, either. If their wrists are tied together or together while attached to a bed-head, consider the angle of their arms bent backwards. Keep it comfortable, and make it worth it. Being restrained should be equally pleasurable for both parties.
Blindfold
A blindfold is an excellent exercise in trust. They're especially fun when paired with restraints. Having someone tied up and unable to see what's coming next is even more arousing because it is your job to explain what your next move is. As you speak, you can watch your partner writhe around with lustful impatience. Their other senses become heightened, making it a perfect time to touch each part of their body with your hands and mouth – leaving their genitals last. Blindfolds are great for building anticipation. If you're not happy with store bought, try a silk scarf from the previous tip. Be careful of tying hair into it or making it too loose to stay put.
Cock Rings
So you don't need to put it in a steel cage or anything like that, but a cock ring can be a simple way to create longer lasting harder erections. By keeping a firm grip on the base of the penis, the cock ring keeps the blood flow in the most important place. There are plenty of different shapes, sizes and textures. Considerate lovers might favour a vibrating cock ring to provide their partner's clitoris with a bit of stimulation, too!
Paddles and Floggers
Getting hit with stuff doesn't sound very beginner, but I assure you it is. You don't have to get out the riding crop or cane. There are many small paddles and soft whips that can bruise and sting like the real deal. The keyword here is 'can' – nothing has to hurt too much or leave marks. It is up to you and how much force you apply. It's also up to your partner to set their limit on how much they'd like to be hurt. If they've never really been involved in flogging or pain play, test them with light spanks on their backside to see how hard they can handle. Using a paddle will create a similar feeling to the palm of your hand, while a whip will be sharper. There's a fine line between pleasure and pain, as well as each flogging tool creates a different feeling. Don't paddle or whip outside the designated areas, such as the bum and thighs. Kidneys and the face are no-go areas, while stomach, back and breasts are a matter of personal preference.
Candle Wax
Hot tip: not for everyone. It is burning hot wax, it will hurt. It also feels better or worse depending on what part of the body it's applied to. When you play with candle wax, use a sheet or something you don't care about because once it's on your sheets or carpet it is a bitch to remove. Also, if you're putting in this much effort, go a step further and buy a speciality soy candle that's made for pouring onto human skin. These new candles are made to burn at a lower heat than your emergency blackout candles, meaning they won't burn on contact. They also tend to be deliciously flavoured and edible. So pour on, and lick off!
When trying out new kinks, always keep level-headed. If you're in control in any situation, be a person that can be trusted to respect boundaries and listen to safe words. Also, pick up on verbal and physical cues to change the direction of the play if need be. One thing that is incredibly important with anything kinky is the aftercare. When you're both finished, being affectionate and soft with each other is the necessary process. It keeps you both grounded and aware of your connection as partners. If there are bruises or sore spots, tend to them with heat or ice packs as necessary.