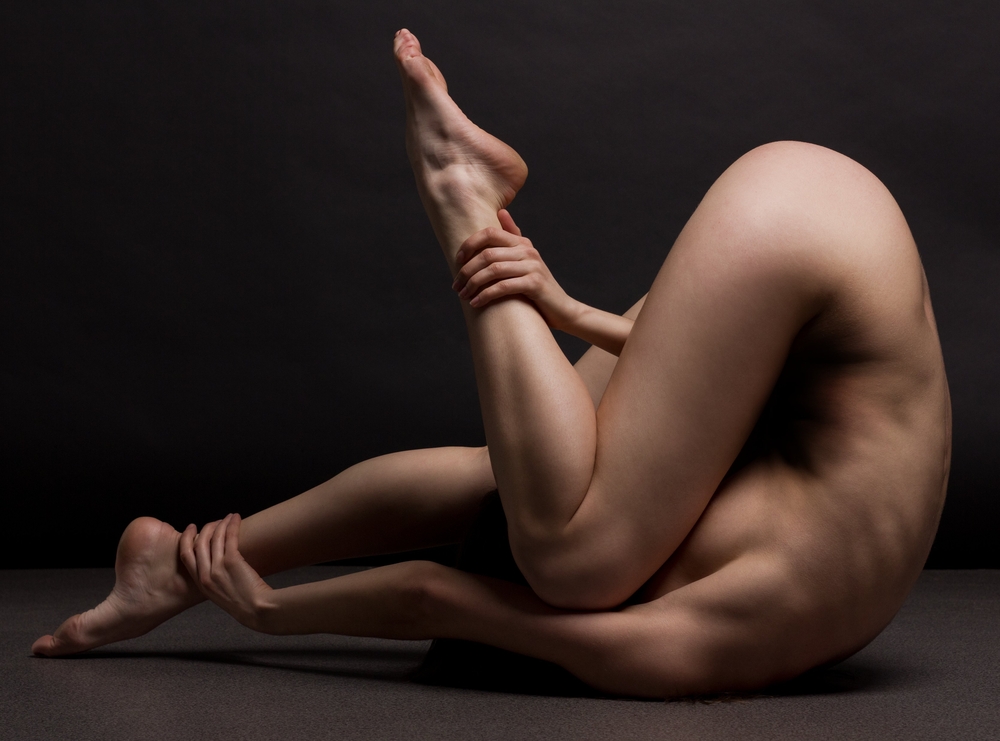 If you're going to do something, do it naked. That's how the saying goes isn't it? It's kind of what I've come to expect of all the big trends, no matter what form they take – roller-skating, CrossFit, even Zumba – there's always someone who's doing it naked. But for the people who keep it covered, stripping off for an activity that isn't sex, especially in a room of people, can be a bit of a big deal. Given that yoga is as popular as ever, it's only natural that the sans-clothing edition should make itself known.
Now, a person doing yoga while naked is something I know I've seen at the beginning of an 'adult film' (let's face it, those things tend to stray from the plot pretty quickly) but the practice is not actually intended to be sexual. You won't find anyone in Downward Dog unless they've gone rogue and want to traumatise the person behind them. The trend is gaining a following and getting rave reviews from the experienced yogis and newcomers equally, for encouraging the stripping back of insecurities and the promotion of self-acceptance.
Nudists do everything naked, so I suppose they've achieved a level of comfort in their own skin that a lot of us are lacking. Nude yoga is where we're turning to get re-acquainted with ourselves, and more importantly, where we're finding our love for the perceived 'imperfections' and differences that make us individuals.
Perth relationship coach and Yoga teacher Rosie Rees has actually toured Australia with nude yoga classes in each capital city. The general consensus was that spending an hour and a half concentrating on your breathing and practicing some gentle, floor-based poses in a candlelit room is pretty damn great, and the nudity is why. Rosie's classes always sold out; the women-only sessions and the couples class too. The aim is to normalise nudity, celebrate our bodies and remove the sexual taboo, fear and suppression that being naked brings up for many people.
"Women especially (and men increasingly so) are plagued by self-image and body image issues. This is what I am actively working to address with Nude Yoga. The classes for women are warm and supportive, and once undressed the women are taken on a journey of self-discovery," says Rees.
While her classes are all the rage, there are plenty of other nude yogis to be found online. If you're still working your way into baring all in groups of strangers, instructional guides to yoga in the buff are out there for you to watch for free. Of course, you're also welcome to do your usual yoga poses in the nude and feel the breeze where you've never felt it before.